Concord & Chichester New Hampshire's Fireworks Store With The Best Prices!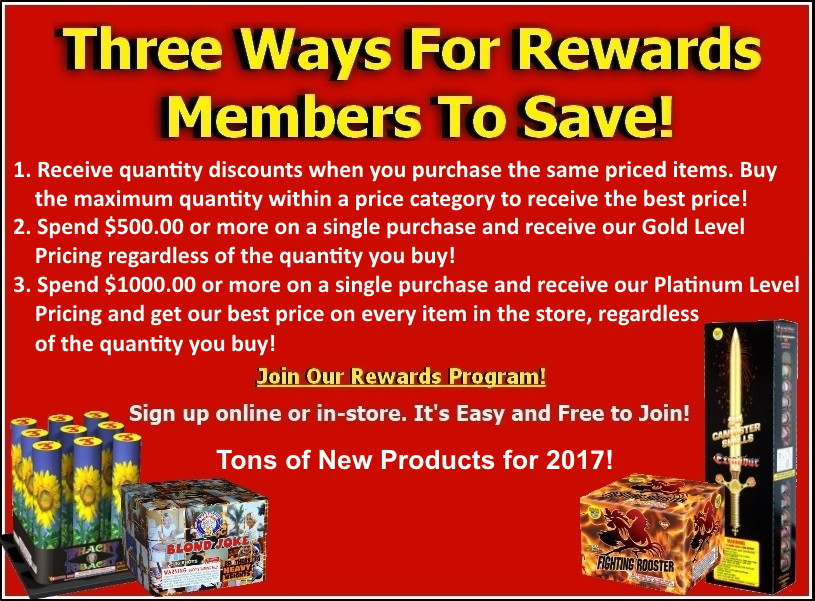 See Each Page For All Discounts on Fireworks!
No sales tax in New Hampshire!
Sparks Fly Fireworks is located in Chichester, New Hampshire. We have the best selection and best prices on fireworks in New Hampshire. We are easy to get to from Concord, Hooksett, Belmont, Manchester, and the Lake Winnipesaukee region. Our central NH location and best prices on fireworks in NH make Sparks Fly Fireworks your #1 source for fireworks!
Man this guy had a huge selection of 500 gram cakes. In store videos so I could see before I bought. Tubes, tubes and more Tubes! Even those lil tanks from the old days. Everything is Buy one get one and he lets you mix at same price. The more you buy he gives you more free! Dropped a couple hundred bucks and walked with nearly five. Oh and he even has a bunch of directions of what we shouldn't. He gave me three copies just in case I loose one.
Come in to Sparks Fly Fireworks in Chichester NH to view our showroom with the best fireworks assortment in New Hampshire and the best prices on fireworks in New Hampshire!