Concord & Chichester New Hampshire's Fireworks Store With The Best Prices!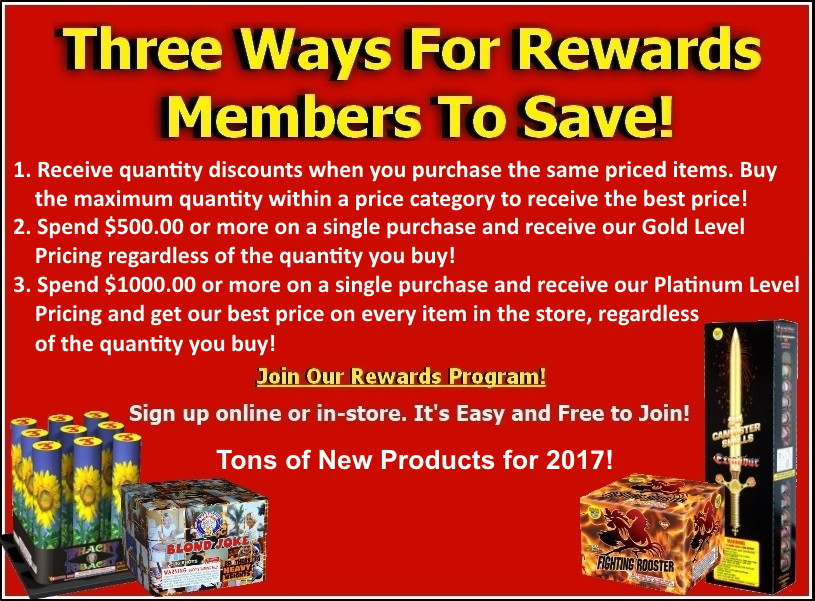 See Each Page For All Discounts on Fireworks!
No sales tax in New Hampshire!
Sparks Fly Fireworks is located in Chichester, New Hampshire. We have the best selection and best prices on fireworks in New Hampshire. We are easy to get to from Concord, Hooksett, Belmont, Manchester, and the Lake Winnipesaukee region. Our central NH location and best prices on fireworks in NH make Sparks Fly Fireworks your #1 source for fireworks!
The selection was amazing, and there was a screen set up where you could see videos of everything they had in stock. The prices were already reasonable, but they had some great promotions going on. The guy behind the counter was very helpful in pointing things out and getting us going. This will be a regular stop whenever I'm in this area again.
Come in to Sparks Fly Fireworks in Chichester NH to view our showroom with the best fireworks assortment in New Hampshire and the best prices on fireworks in New Hampshire!